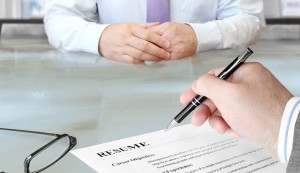 The best advice I can give a client on how to make a resume successful is to edit, edit, edit! When you finally think you have a great resume, edit again! My resume critiques will help you with the editing process. When I'm looking to fill an available position, I typically only look at resumes for 30 seconds to a minute (the average review time in the industry is 10 to 15 seconds) and that's not a lot of time to prove you're the best candidate for the job.
Resumes are very personal and should reflect who you are as an individual, which is why I'm a firm believer that every job seeker should originally draft their own resume. However, that doesn't mean that you can't consult an expert to ensure you have the most competitive resume in the stack.
With ResumeCritiques.com, you'll receive:
A detailed critique of your resume from a certified Professional in Human Resources and Certified Professional Resume Writer.
A guaranteed full critique in less than 72 hours, or your full money back
A critique that will include feedback from my hiring manager perspective, comments and suggestions on formatting and content, and edits on typos and grammatical errors
The additional help you need to take your resume to the next level
Very affordable pricing – $150 for a resume
I'm great at what I do. Let me help you take your resume to the next level, a level that will put you in first position at future interviews. I have a passion for helping my clients further their career. Let me use that passion to help you get that interview.
You can check out my blog or please contact me to purchase your critique today!